Spring Wrap-Up
At the beginning of the year, we had a vision and prayer lunch where we shared hopes we have for the year. As we go through summer and prepare for the fall, it has been helpful and encouraging to look back and reflect on the ways God has been at work:
Let all that I am praise the Lord;
 with my whole heart, I will praise his holy name.
Let all that I am praise the Lord;
 may I never forget the good things he does for me. – Psalm 103:1-2 (NLT)
Elder Process – In the spring, we commissioned Marshall Winslow to begin the process of becoming an elder. Not only does this bring the gifts and influence of Marshall to the church, but allows us to have a plurality of elders at the local level. It moves us another step closer to being a self-sustaining church.
Student Sunday – Robbie and Bri Andrassey have committed to investing in our middle and high school students by giving them space to belong, believe, and become like Christ. This is a foundation to point students to Jesus and impact generations to come.
New Property – We were able to close on a piece of property in central Jupiter to build a future home for CrossPointe. While the church is much more than a building, having a permanent presence in the community is a gift that will not only build up the body of Christ, but be a blessing to the place God has placed us.
Edna Runner Partnership – We had a service at the Edna Runner Tutorial Center which is next door to the new property. The Center has been faithfully serving and investing in our community for years. This partnership is an answer to prayer as we are excited to support their mission of investing in area children.
Good Friday & Easter Sunday – We had our first Good Friday service and our largest Easter service at CrossPointe. Both were beautiful reminders of God's love for us and of the community God is building and establishing through us.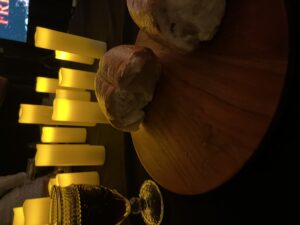 Women's Retreat – One of our supporting churches, Lakewood Baptist, put on an amazing women's retreat for CrossPointe and other churches they support in South Florida. It was an amazing day focused on Identity in Christ which the women of CrossPointe are studying over the summer as well.
Baptism & Community Dinner – The spring culiminated with a community dinner and baptism celebration. This was a beautiful picture of the new life Jesus brings and the point of why we are started the church to begin with. A community of disciples who are seeking to make disciples of Jesus.
We thank God for all he has done, the ways he is at work, and what he will do in the days ahead. We also thank you for your continued partnership in the gospel!